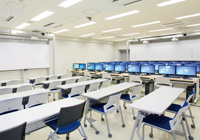 Cutting-Edge Simulation Room
As an open education system, a large scaled simulation system and tablet computers are available in this room. An infrastructure of active learning for basic to advanced simulation courses is provided.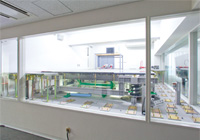 Nuclear Seismic and Structural Research Center
State-of-the-art researches for quakes and structures have been implemented. Students can acquire wide knowledge and technology skills using the leading edge experimental equipment.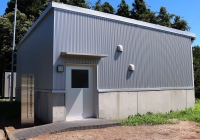 Food Function Research Center
The center finds food materials and ingredients with preventive effects on various diseases including life style diseases, and conducts basic researches for their underlying mechanisms.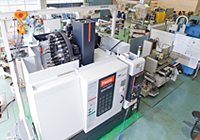 Machine Shop
The Machine Shop is equipped with various machines for material processing and manufacturing-lathes, grinders, milling machines and NC machine tools including machining centers. In the Mechanical Engineering Practice Classes, students work in small groups and are trained in the usage of these tools.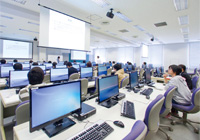 Computer Laboratory
Students learn computer skills from the very beginning of their first year. In the Computer Practical Classes where each student is allocated a computer, they start at the basic level and progress step by step. They can exchange information worldwide with the computers connected to the Internet.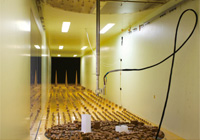 Wind Tunnel Laboratory
The Wind Tunnel, one of the largest in Japan for architectural experimental purposes, allows students to acquire basic knowledge necessary in solving wind-related problems like air pollution, poor building ventilation, and wind damage in urban areas.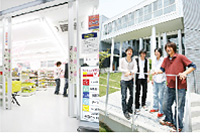 Student Square
The Student Square helps to further enrich students' lives by providing services, amenities and new opportunities for campus community development. It includes Ns' Studios available to all students 24 hours a day for a wide variety of purposes, a convenience store and many more, and the beautiful Corridor in the Air and Sun Terrace dotted with colorful designer chairs offer stunning panoramic views of the surrounding mountains.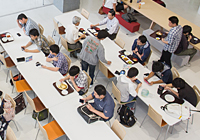 Student Dining Hall & Lounge
The Student Dining Hall & Lounge provides comfortable spaces for students not just to dine but talk, study, relax, socialize and feel that they are part of the NIIT community. The Hall is a spacious and stylish area featuring huge floor-to-ceiling glass windows facing south that let in lovely sunshine.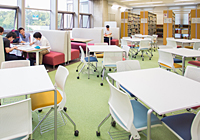 Library
The Library is a three-story facility with large glass windows that allow in plenty of natural light. It has over 60,000 books and close to 750 domestic and foreign journals and magazines.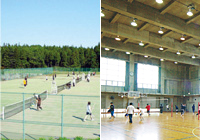 Sports Facilities
There are five all-weather tennis courts with artificial turf and also a large sports ground that students are free to use. In the gymnasium, it can be installed two planes worth a coat of such as volleyball and basketball. It also features a variety of weight training equipments.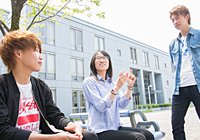 Courtyard
The Courtyard is located in the center of the school buildings. Students can use this large space to relax and interact with other students as they please.